6.2. Systems
ATTENTION
-Do not try to repair parts. Call your vendor for technical support.
-Do not turn on the light when the spa is empty: The bulb will blow due to overheating.
-The spa has been designed for intermittent use only: do not use it more than two 15min sessions per day.
-Follow all of the instructions on electrical connections described in this manual.
-Only authorised electricians should install the spa.
Your spa is equipped with an electronic control system that will enable you to regulate the temperature of the water, choose the filter cycle that best suits your needs and activate the massage pumps and the blower pump. It will also enable you to turn on your spa lighting, change its colour and sequence. Depending on the design, your spa will have one of the following systems:
TP600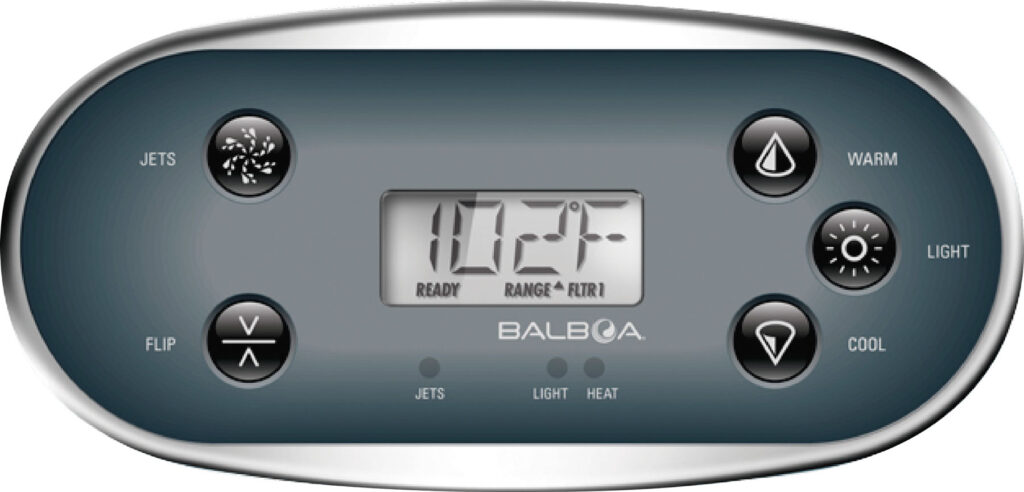 2 Speed pump
Heater
Spotlight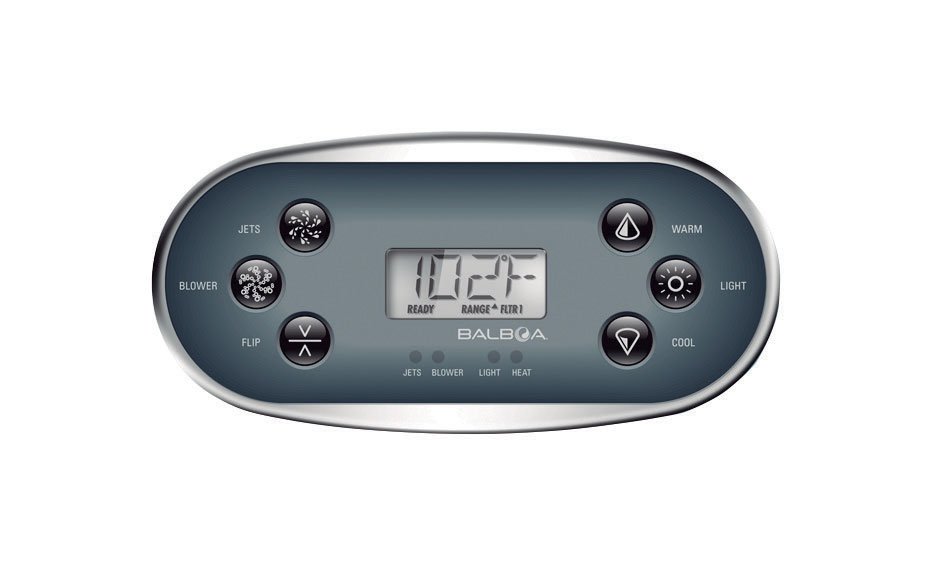 Circulation Pump
Massage Pumps
Turbo-Blower pump
Heater
Spotlight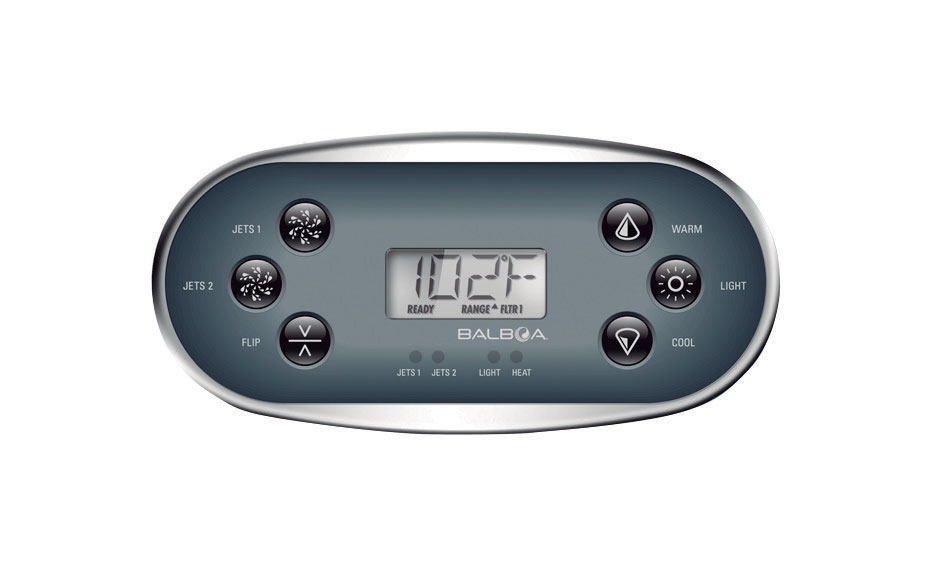 Circulation Pump
2 Massage Pumps
Heater
Spotlight
AUX

2 Massage Pump
Pump
portlight (s)

Massage Pump
Sportlight (s)
Touch Panel